$13,000.00
Ferrari 488 GTS Bonnet (ONLY FOR SPIDER)
This Engine bonnet (Design W) is made from exposed carbon fiber weave for the Ferrari 488 GTS ONLY, with ventilation ports and safety screen. This product gives the 488 a more refined appearance with a exposed view of the engine, intake manifolds and air-box. Giving partial engine visibility this bonnet will make your 488 stand out compared to the rest
*All North American Specification 488s are equipped with GPS and Capristo includes a replacement GPS Module (as shown below). If your car does NOT have GPS, please inform us at the time of order and a Non-GPS Glass Panel will be included*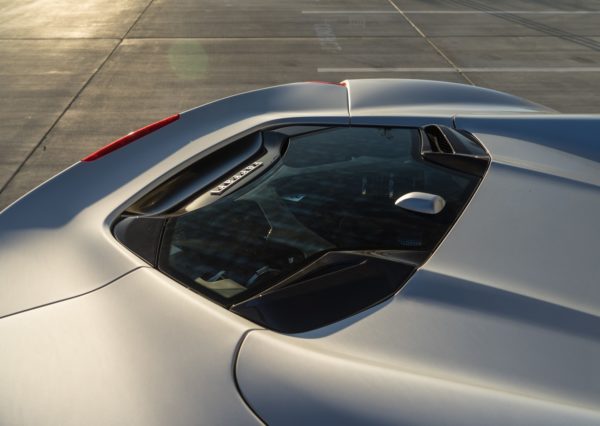 Capristo Carbon Fiber is exclusively manufactured in our autoclave with billet steel molds to ensure maximum strength. Capristo uses Type L weave pattern for all Ferrari Carbon Fiber components (same as Ferrari OEM Carbon) to ensure a perfect match with any OEM Carbon parts optioned on the vehicle.
The Creation of Carbon Glass-top Bonnet
Below is a video explaining how are carbon bonnets are made, The video below is showing the extensive process and care that is used to create the 458 bonnet, This video is an example of how all Capristo Carbon Products are made.
Capristo Ferrari 488 Carbon Bonnet and GPS Mounting Instructions
https://www.youtube.com/watch?v=vgFsYeU6wY8